Refinishing kitchen cabinets is an affordable and simple way to give your kitchen a new look without spending money on new cabinet doors. But before you get started, it's essential that you understand the process and what needs to be done. Restaining is relatively straightforward and hassle-free if done correctly.
Before applying stains to your kitchen cabinets, it is essential to thoroughly clean them. Doing this will eliminate any oils or cooking grease that has built up on surfaces over time and help guarantee that any stains and finishes adhere well to the surface.
First, degrease cabinets and all surfaces with a solution of one part TSP (Tri-Sodium Phosphate) to five parts water. This will etch away grease residue, leaving your surfaces clean for primer application.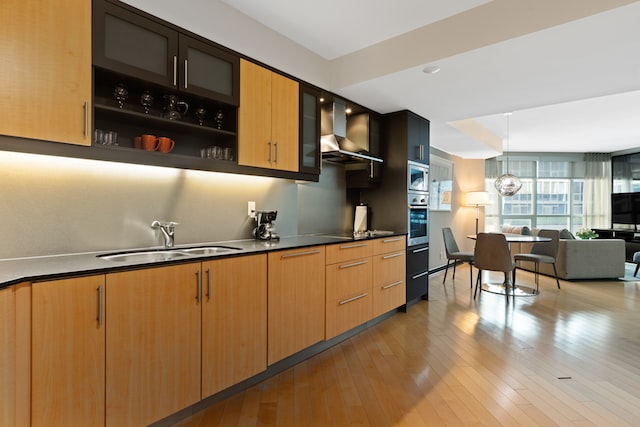 Once the cabinets have been thoroughly degreased, use a soft cloth to wipe down their wooden surface to eliminate any remaining particles. Sanding beforehand helps eliminate fine dust particles and prepares it for staining.
Sanding and conditioning your kitchen cabinets will extend the life of any stains or finishes you apply, as well as keeping them looking their best.
If you're using a color stain, apply a light coat of mineral spirits prior to application. This will make the stains glide on more smoothly and help minimize lap marks. Furthermore, it will spread the stain more evenly across the wood surface.
Before anything else, make sure the sanded areas are thoroughly dried. Otherwise, the finish won't adhere properly and could flake or crack over time.
Add a thin coat of varnish or polyurethane to cabinet surfaces as this will protect them from moisture and wear, adding an attractive sheen and making maintenance much simpler.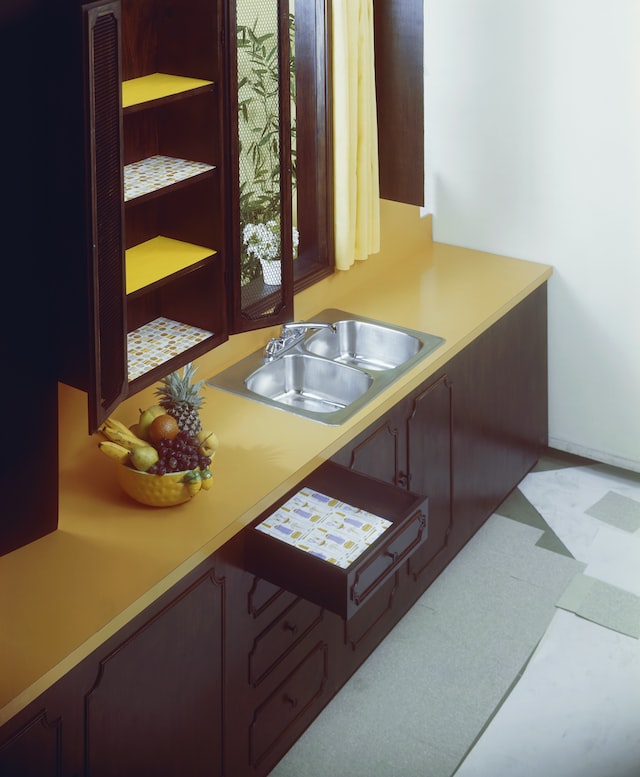 Once your kitchen cabinets have been sanded and the surface has dried, you can begin applying stain or paint. This requires some patience and precision for best results.
When applying stain or paint, it is essential to work in sections and wait for each section to dry completely before proceeding with the next. Rushing through this step can result in blotchiness if not done correctly.
Before committing to the project, try different stains or colors. Additionally, tinted polyurethane varnishes that combine stain and varnish in one product can help you achieve the desired look.
Stains and paints come in an extensive selection of colors, making it easy to find the ideal hue to match your kitchen decor. Choose from water-based or oil-based stains, gel stains, stain/sealer in-one formulas, plus many other options.
To select the ideal color, you will need to sample it on samples of your chosen wood species and decide if it works well in your home. Additionally, determine if a top coat is necessary to complete the process.